Falling infection numbers
Numerous federal states are loosening their corona rules - the opening steps at a glance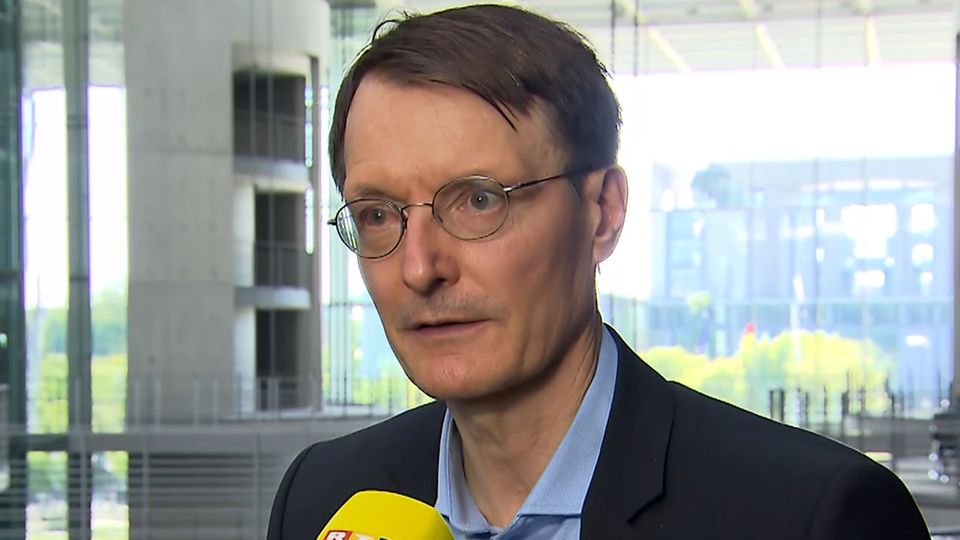 Gastronomy, compulsory testing, culture: Several federal states are loosening their anti-corona measures in view of the falling number of infections. What is possible where? The overview.
Given lower Infection numbers Several federal states took further opening steps on Tuesday. In the two largest metropolises Berlin and Hamburg, for example, it was decided to allow their restaurateurs to entertain guests indoors again from Friday - if a test is presented.
The easing at a glance
In Berlin From Friday, the test obligation in retail and outdoor catering will also no longer apply, and fitness studios and flea markets will also be allowed to reopen. Larger events are possible under certain conditions. Tourist hotel stays are allowed again from June 11th. Berlin's Governing Mayor Michael Müller (SPD) spoke after the Senate meeting on Tuesday of "extensive Opening steps".
In Hamburg From Friday, visiting the interior areas of restaurants and bars is also only possible with a test. In addition, there are other requirements, as the First Mayor Peter Tschentscher (SPD) announced. Inside there is a curfew from 23.00 p.m., while the restaurants outside are allowed to open longer. The Hanseatic city also announced a ban on alcohol in the open air in parts of the Sternschanze and St. Pauli entertainment districts. This is a response to incidents last weekend when thousands of people were there at times Corona-Rules disregarded and sometimes attacked police officers while clearing streets. Alcohol can no longer be sold or served there from Friday at 23.00 p.m. Bringing your own is also prohibited.
In Brandenburg From Thursday on, restaurant visits indoors and in outdoor catering are partly without again Compulsory test allowed. In addition, theaters, concert halls and cinemas are again allowed to host events with up to 500 people outdoors, a maximum of 200 participants are allowed indoors, as Prime Minister Dietmar Woidke (SPD) announced on Tuesday after the cabinet decision. For outdoor catering, the test does not apply if there are only seats on terraces. In restaurants with indoor rooms, as there, the test is mandatory. In retail, there is no need to make an appointment before going shopping. In addition, outdoor pools are to open again. From June 11th, private overnight stays in hotels and guesthouses will be possible again. Regular testing is mandatory. Also thermal baths, solariums and indoor swimming pools can then let in guests again.
Thuringia decided depending on the regional incidence new opening steps from Wednesday. In counties with incidence values ​​up to 35, for example, indoor catering is allowed to open without a test requirement, but tests are mandatory in counties with incidence values ​​below 50.
Im Saarland The obligation to test in outdoor restaurants and private outdoor meetings will no longer apply from June 11, as announced by Prime Minister Tobias Hans (CDU). The state government wants to present a concept in the coming week with which further stages for sports, cultural and private events are to be regulated. Starting next Friday, the mandatory test for the Retail fall away. In contact sports outdoors, minors are exempt from the obligation to test from Friday.
In Rhineland-Palatinate If the test is not compulsory for outdoor activities on Wednesday, announced Prime Minister Malu Dreyer (SPD) on Tuesday in Mainz. This also applies to dining out. In addition, the indoor areas of the catering trade are also allowed to open from Wednesday with an incidence of between 50 and 100 new infections per 100.000 inhabitants. Food and drinks can then be picked up again at the counter. In addition, recreational facilities such as mini golf courses or outdoor pools are allowed to reopen. For outdoor pools and bathing lakes, however, there is a capacity restriction of 50 percent. With an incidence below 50, up to 250 spectators are allowed in Rhineland-Palatinate for outdoor sports and cultural events.
Also in Sachsen-Anhalt the government announced easing for counties with incidence values ​​below 35. In future there will be no compulsory testing in outdoor restaurants, and there will be no curfew for visitors to indoor restaurants. In addition, the rules for sports courses and club training will be relaxed. Cinemas, theaters or literature houses are allowed to open, as can swimming pools.
In Mecklenburg-Vorpommern Family celebrations in restaurants with up to 30 people are permitted from Thursday. In addition, the state is changing its compulsory corona test for vacationers. If you want to go on holiday in a holiday apartment or holiday home in the northeast, you have to present a current negative corona test on arrival, but you no longer have to repeat it every three days. This was announced by Minister of Economic Affairs Harry Glawe (CDU) after the cabinet meeting in Schwerin on Tuesday. For hotel guests who have their breakfast there or visit the restaurant, however, the previous regulation remains in place. These guests would have to undergo regular retests. The new regulation should come into force before June 4th. From then on, Mecklenburg-Western Pomerania is again open to holiday guests from all over Germany.
fs / tkr DPA AFP