Bundestag election campaign
Robert Habeck: "The last few weeks have not been a masterpiece", there is no change in the candidacy for chancellor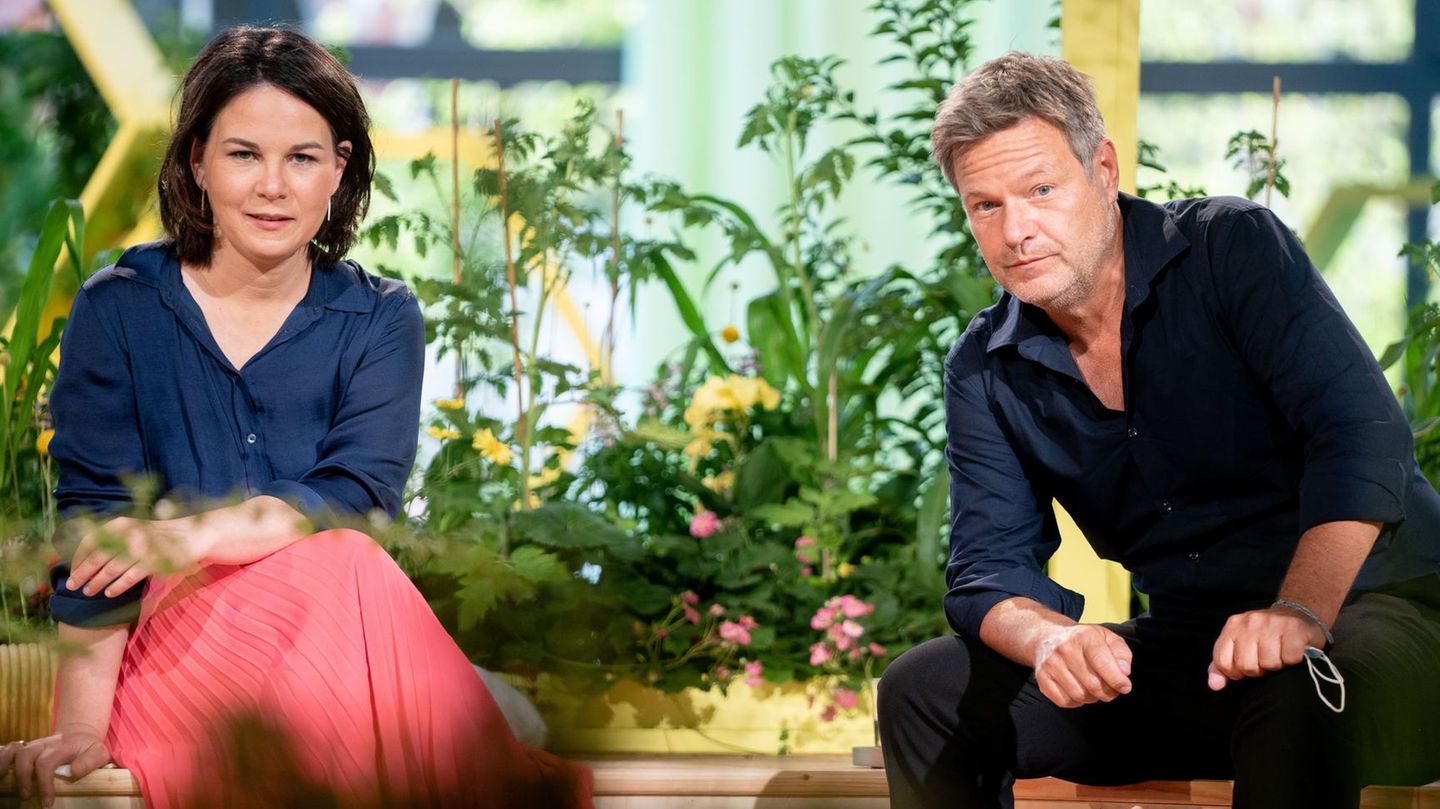 Green co-boss Robert Habeck is contrite: In an interview with the "Süddeutsche Zeitung" he spoke for the first time about bankruptcies. Bad luck and mishaps in the Greens election campaign of the past few weeks: technical mistakes were made, he said.
Greens co-boss Robert Habeck has assured that a change of the candidate for Chancellor from Annalena Baerbock to him is not an issue. "This is Kokolores," said Habeck of the "Süddeutsche Zeitung". The party has only just elected its co-chair with almost 100 percent as a candidate. "Now it's a matter of making the best of this leap of faith that the party has given them." When asked whether a change had been considered, Habeck said: "No. This is not a debate. "
Habeck: Technical mistakes were made
The newspaper already published a report with quotes from the interview on its website. Baerbock is in the criticism because in her book "Jetzt. How we are renewing our country "find striking linguistic similarities to other publications. It had previously become known that she had belatedly reported the party's special payments to the Bundestag. She also had to correct information in her résumé.
Habeck said: "The last few weeks have not been Masterpiece. "There were technical mistakes. "If we had known that the work should have been more solid, the work would have been more solid." Until the Bundestag election on September 26th, however, it could still be made clear that "trust in the right politics should determine the vote". He still sees great opportunities to "gain confidence in this precious commodity". He assured: "We don't need a restart."
Baerbock was proposed as a candidate for chancellor by the federal executive of the Greens in April and confirmed by the party congress in June. Habeck also had ambitions for that Candidacy for Chancellor, but stuck back.
nik DPA