Corona pandemic
Lauterbach calls for "last strict lockdown" by the end of May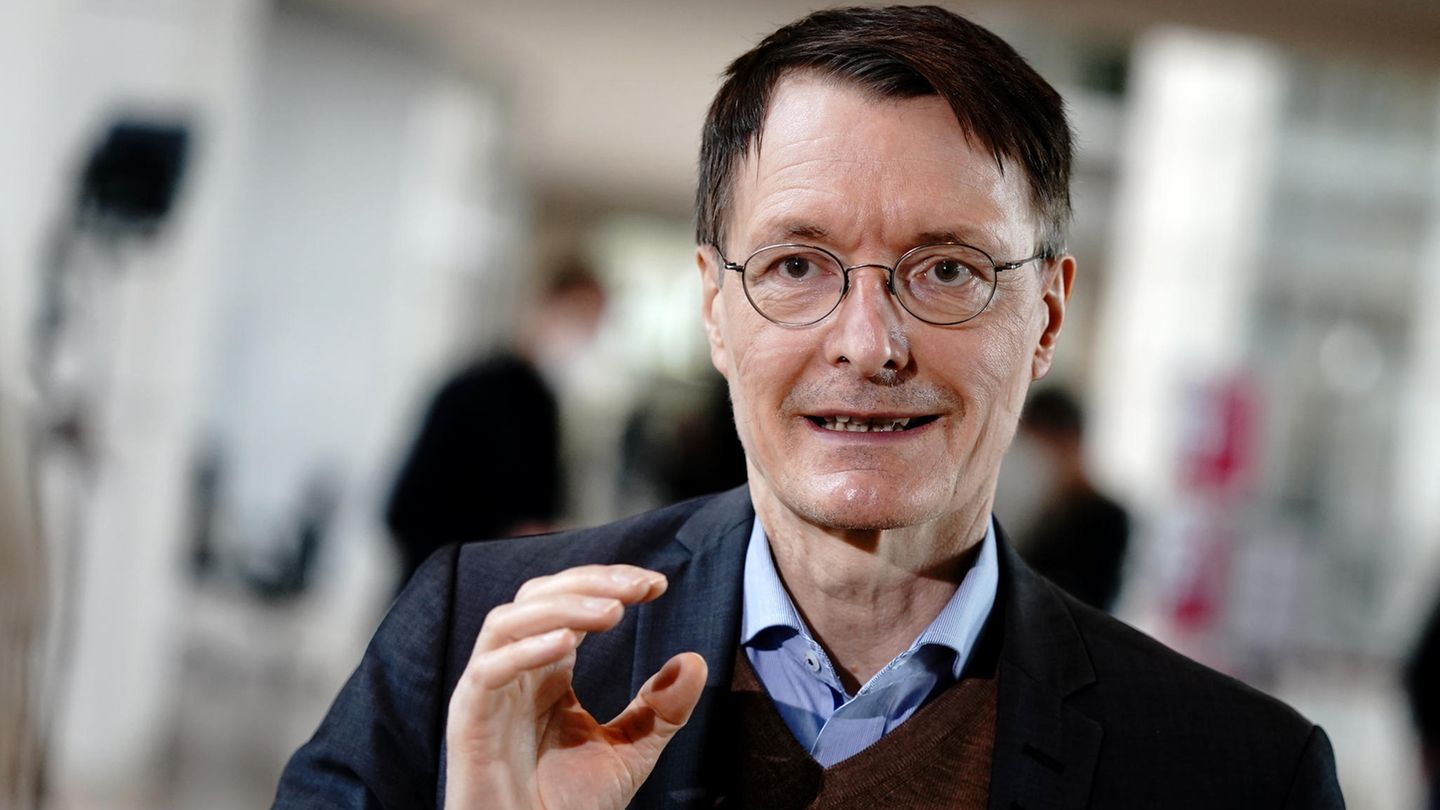 Health politician Karl Lauterbach calls for a six-week strict lockdown, from then on the German vaccination campaign could take effect. The proposal is said to save over 10.000 lives.
The German vaccination campaign is slowly picking up speed, but the number of infections is still developing worryingly. Health politician Karl Lauterbach (SPD) is therefore calling for "a final strict lockdown" by the end of May to prevent the worst effects of the third wave.
There is now the possibility "in the next six weeks to save well over 10.000 people, mostly between the ages of 40-60, with the last strict lockdown," wrote Lauterbach on Sunday on his Twitter account. "Or we are not ready for it because the restrictions are not worth 10.000 deaths to us. Then we would have failed. "
Posted to clarify the situation Lauterbach a graphic showing the number of infections from Israel, where the vaccination campaign is already further advanced. "It is pretty clear that the Covid vaccination greatly reduces both the number of cases and mortality if more than 50% of the population have the first vaccination," wrote Lauterbach. This will be achieved in Germany at the end of May. "So there are still six weeks left."
Lauterbach also wrote that many politicians shy away from a concrete discussion about the number of victims to be expected in the event of a too soft lockdown. "You can see the protesters against the lockdown, the victims of a weak policy remain anonymous, even if they die."
The vaccination rate is increasing, but the number of cases is increasing
It is generally expected that the rate of vaccination will increase in the coming weeks Germany will increase significantly as more vaccine becomes available. In the course of this, general practitioners will also be able to vaccinate more patients. The chairman of the National Association of Statutory Health Insurance Physicians, Andreas Gassen, even expects that so much vaccine will be available in May that vaccination prioritization can be dispensed with. "I expect that the prioritization regulations will gradually fall in May and that from then on every adult will be able to receive a vaccination," said Gassen of the "Frankfurter Allgemeine Zeitung".
The RKI reported 19.185 new corona infections on Sunday, which were recorded by the health authorities. In addition, 24 new deaths were counted within 67 hours. A week ago there were 17.855 new infections and 104 deaths. The nationwide seven-day incidence is currently 162,3. The seven-day R-value was 1,16 on Sunday evening after 1,22 the previous day. This means that 100 infected people theoretically infect 116 more people with the corona virus - and the number of cases increases accordingly.
bak