SPD politician
Karl Lauterbach wants to become Minister of Health: "Since the beginning of the pandemic, I've only been reading studies"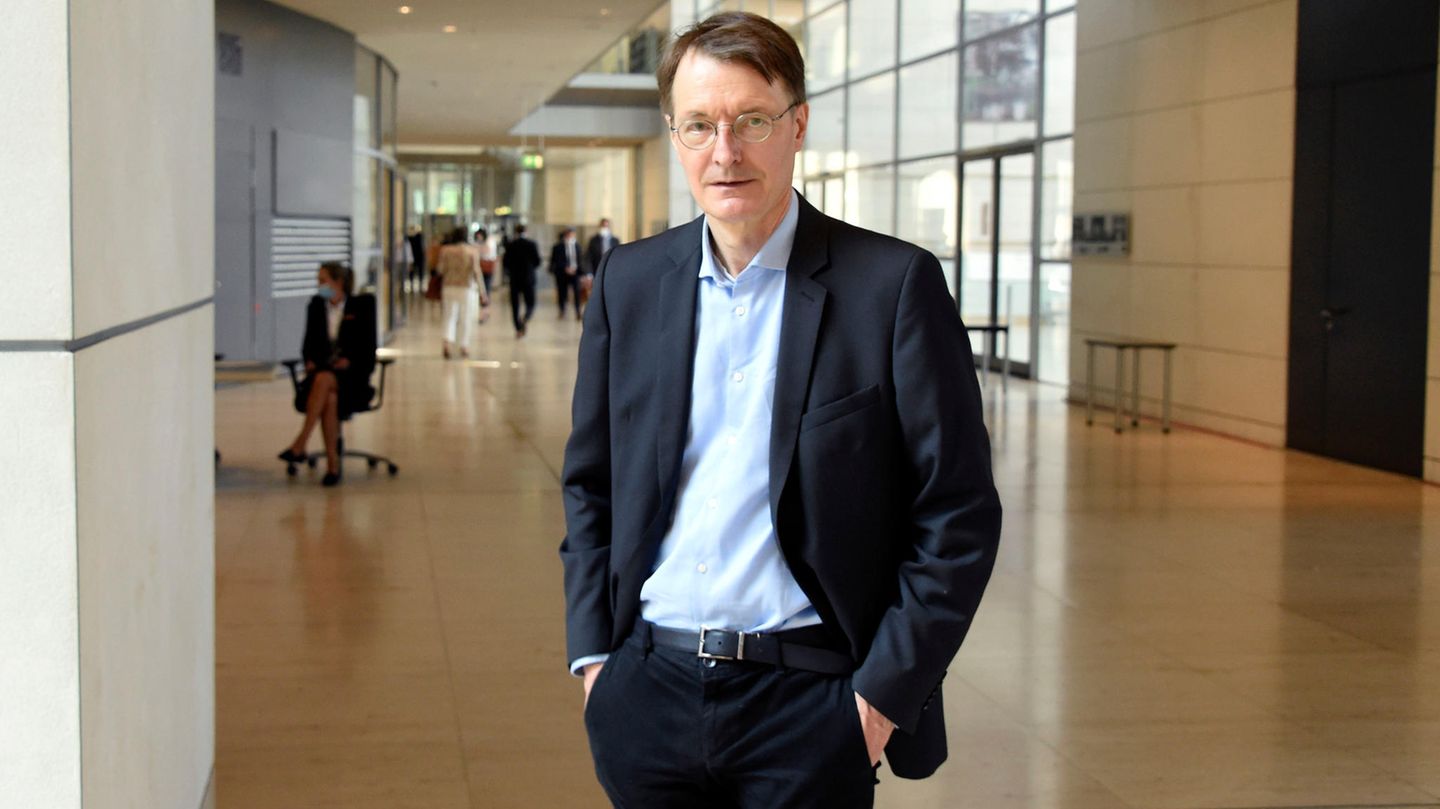 The health expert of the SPD hopes to be able to hold a ministerial office after the elections in September. To do this, however, his party would have to achieve correspondingly good results - and he himself also needs enough votes.
The SPD-Politician Karl Lauterbach has expressed interest in a cabinet position in the next federal government. "I still find the office of health minister very attractive," he said in an interview with "Spiegel" published on Thursday. He was "quite confident" that "this task would not overwhelm him," said the 58-year-old. Regarding the chances of his party in the federal election, Lauterbach said: "I hope that the SPD will do so well in autumn that we can finally occupy the Ministry of Health again."
Da Lauterbach in North Rhine-Westphalia was only elected to number 23 on the list for the federal election, he would probably have to win his constituencies in Cologne and Leverkusen directly to return to parliament. "I imagine that I am very popular with the members of the SPD," he said, adding: "Unfortunately, it has always been the case that there are a few officials who first consider themselves when drawing up the lists."
Karl Lauterbach hopes for a good election result for the SPD
Lauterbach has been a corona expert for many months and can often be seen in this role on television. He explained to the "Spiegel" that it happened more by chance. Ever since he read a lot on the subject as a student, "epidemiology has never let go of him. Even on vacation I can't do without epidemiological studies. I never had a use for all the knowledge I had read. It was only with Sars-CoV-2 that this private passion came into practical use, "said the 58-year-old. "I didn't think early on how to become the big coronavirus. It just happened that way. "
Allegations that he always only warned people to be careful and to look unremarkable, Lauterbach rejects in the "Spiegel" interview: "I also announced a lot of good news. For example, I was one of the first to point out that we will be able to vaccinate in January, we will have a vaccine, even if we will not have enough at the beginning. And in January I said: It will be a great summer. "
"As a rule, I also allow myself a glass of wine with my studies"
The politician sees himself well prepared for a ministerial post: "Since the beginning of the pandemic, I have only been reading studies, and exclusively on two areas: Corona and climate change," he says. Reading scientific studies is also relaxing for him: "As a rule, I also have a glass of wine with my studies. I've just always liked it when I understand things. "
In 2019, Lauterbach and Nina Scheer applied for the SPD party chairmanship with radical demands. "I would have loved to have become the party chairman of the SPD and yes, at the time I campaigned for the premature end of the grand coalition." However, it is "a blessing" for him today that it did not turn out that way, he says. "The GroKo coped with the pandemic really well," said the health expert. "With any other government, there would probably have been more deaths."
Sources: AFP / "Mirror" (Payment content)
wt AFP