The law is still unintentionally criminalizing pregnant women and doctors who perform abortions - it is high time that this changed.
By Andrea Ritter
50 years ago, thousands of women signed an appeal printed in the star within a few weeks: They furiously demanded the deletion of paragraph 218 and the right to one borne by health insurance companies Termination of pregnancy.
What surprisingly hardly anyone knows: none of this has ever been implemented.
The sentence "Ob Kids or none, we decide alone "applies today - subject to different deadlines - in France, Ireland, Great Britain, Spain, Sweden, Italy, Switzerland and the Netherlands. Abortions are legal there and possible without legal blame.
However, we do not have a "deadline solution", as is often assumed.
According to Section 218 of the German Criminal Code (StGB), an abortion is generally punishable for everyone involved "- this is made clear by the responsible ministry on the relevant website right from the start. But yes, the exceptions are also mentioned there: Nobody is punished if the mental or physical health of the Mrs. Is "severely" impaired (medical indication). Or if the pregnancy is based on a sexual offense (criminological indication). Or, and now it gets complicated when "the woman concerned" takes advice from a state-approved pregnancy conflict counseling center. At the end of this interview, she will receive the required counseling certificate. Whether you tell her where to have the procedure done is a matter of luck. There is no clear obligation to do so.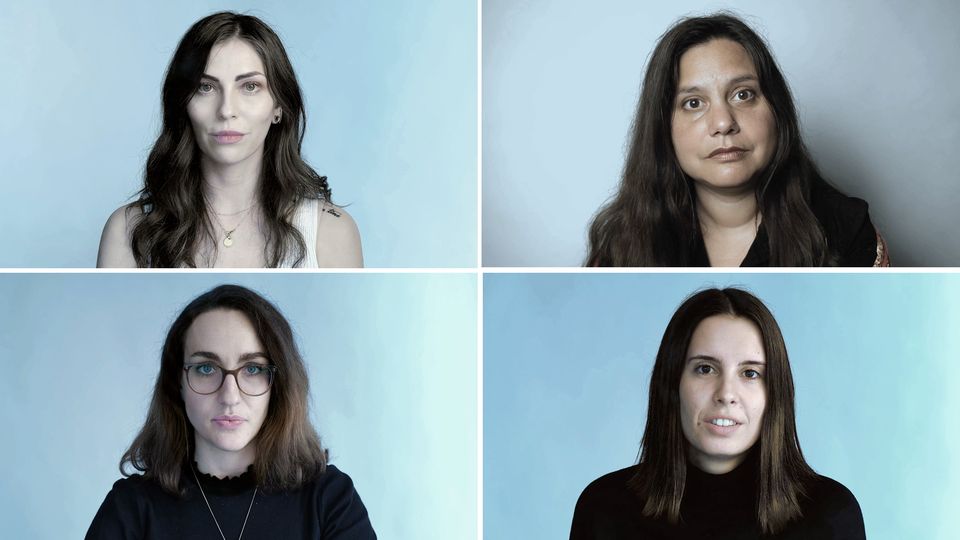 In any case, the woman has to seek advice and wait three days. Then she can terminate the pregnancy, provided she has found a doctor and no more than twelve weeks have passed since conception. She has to pay herself - unless she can prove her "social need" (specifically: an available monthly income of less than 1.258 euros). However, she has to do this before the procedure. After that, the costs of around 300 to 500 euros for an outpatient procedure will no longer be reimbursed.
Eight men decided the rights of all women
Why is that? Because German legislation is very careful not to "normalize" abortions.
"An abortion is not a medical procedure like any other," says Health Minister Jens Spahn, for example. And many others before him said the same thing. Only: there is no one who claims such a thing. Least of all Womenwho had one.
Maybe there is a woman somewhere in this country who says, "Abortion? No problem. So I save myself the contraception. "We didn't meet any. And also not a man who expects that from his partner. We also didn't meet a woman who found out in the morning that she was pregnant, had an abortion at noon and asked herself in the evening: "Yikes, what have I done ?!"
But precisely such scenarios resonate in the legislation: If you allow abortions, so the assumption, women take this opportunity lightly and thoughtlessly. If they are forbidden to do so, they will do it anyway, but at least they will be reminded of the illegality of what they are doing.
Eight men of the Federal Constitutional Court have developed this case law. One of the judges is said to have warned against "luxury abortions" in the course of the negotiations: women would decide against pregnancy out of sheer convenience so that they do not have to cancel their riding or tennis lessons.
One can probably agree that this is a peculiar image of women.
They are still considered to be offenders
We cheer the Argentines for their newly won rights. We shake our heads at the influence of the Catholic Church in Poland. Germany is one of the countries that international women's and health organizations have criticized for years as being backward. The NGO "Women on Web", based in Canada, enables drug abortions free of charge over the Internet. The non-profit organization works wherever the official system presents a barrier.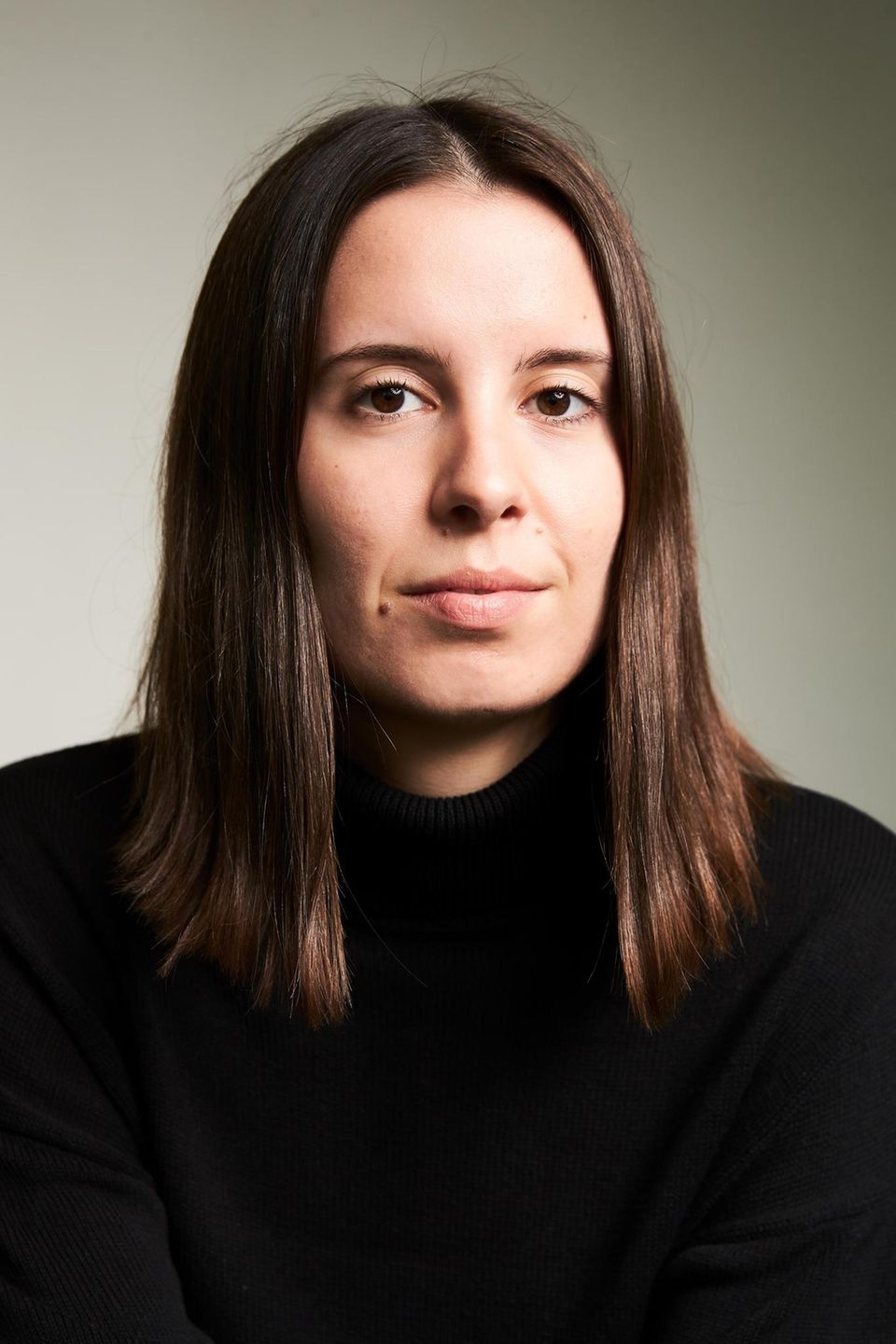 With us for two years.
The women who talk about abortion in this issue of the star do so for the same reasons as the women in 1971: They are angry. Women still do not have the right to decide for themselves. They are still considered delinquents when they terminate their pregnancy.
Of course, no one goes to jail today because of Section 218. He works differently.
"Of course we will participate!", Many women said to us. "It is important to speak openly about it." And then doubts did arise: Do my children get problems at school? What does my manager think? Will I be labeled a militant baby enemy?
Women who have had an abortion tell of the clumsy silence in their circle of friends. About traumatic conversations in which they should be convinced to carry the child to term. Of botched interventions with lasting consequences. About irrational feelings of guilt and psychological pressure. And above all about the humiliating feeling that as an adult you can't just say to a doctor: "I want it that way."
None of the women found it easy
Few women we spoke to knew immediately what they were going to do after the test result. Most of them took their time. You have put yourself in the shoes of life with a child. Discussed with your partner: What does a child, another child mean for us and our family? They went through their options. In the end, the decision was clear and correct for each of them. Still, she was not easy to hit.
Many of the women we spoke to describe themselves as privileged because - apart from humiliating situations - they managed to manage the legally prescribed hurdles. But they also ask themselves: What about those who are already struggling with difficult circumstances?
Until their abortion, most assumed that they were living in a progressive and fairly equitable society. For many it was the first time that they felt discriminated against by law and pushed into a role. Among other things because of such formulations: If it does not exceed the "reasonable sacrifice limit", women are "the basic legal obligation imposed by the state to carry the child to term". This is what the Federal Constitutional Court's judgment of 1993 states.
The legal construct of the "criminal offense" came into force in 1995 after a parliamentary deadline rule had previously been overturned by the Federal Constitutional Court. For a long time it was considered an achievement. The judgment fixed the protection of developing life in criminal law and at the same time ensured with the advice rule that women can terminate pregnancies.
Not an ideologically tainted taboo, but a medical matter
The advisory network was expanded, but this compromise only worked because there were enough doctors to take care of the procedure. Many had been trained in the GDR, where dropping out was legal. Others had become politicized in the wake of the women's movement and did so out of conviction. Today only about one in ten gynecologists perform abortions.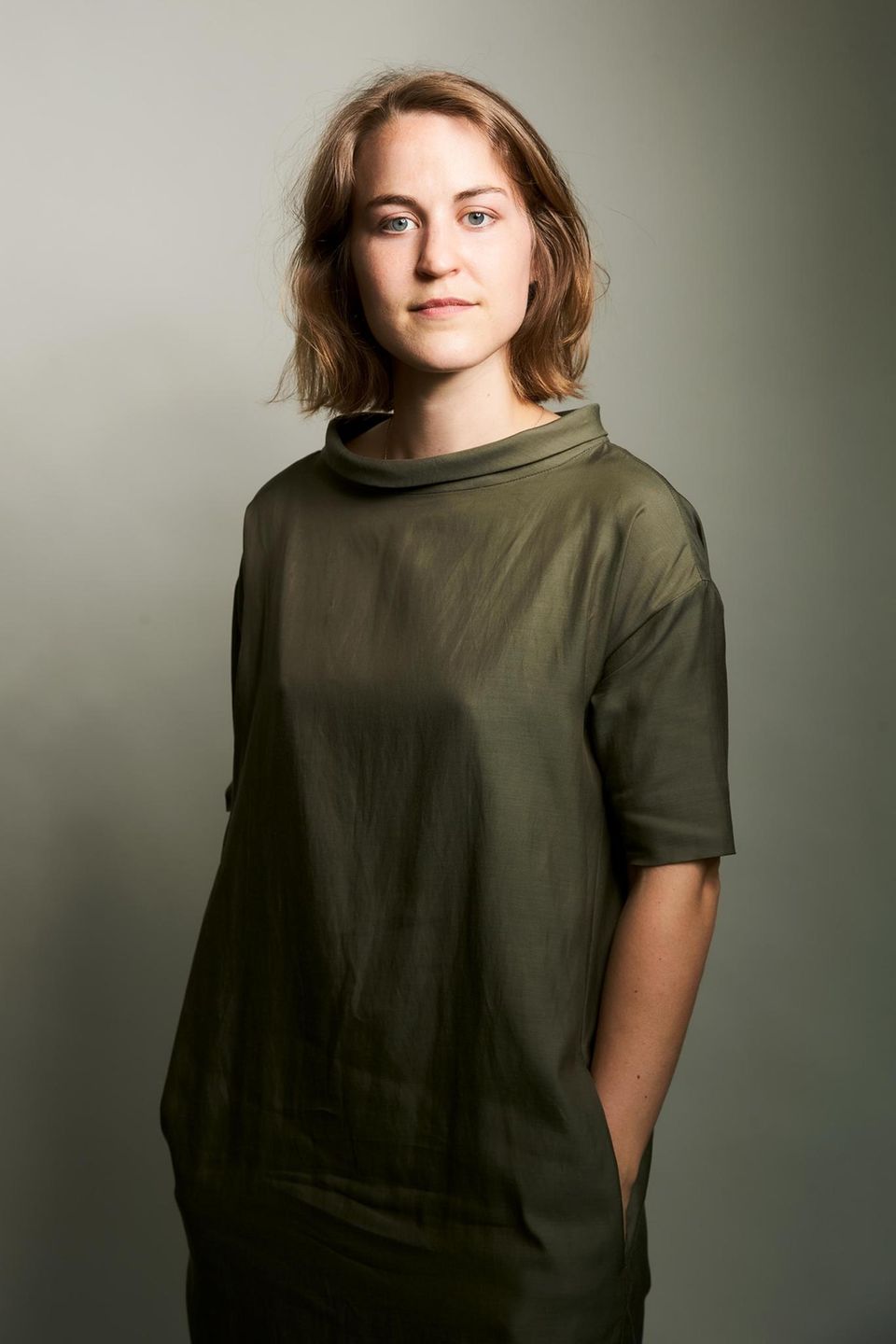 Astonishing? Not really. The procedure is not a compulsory part of gynecological training. If you want to learn it or expand your knowledge, you have to show initiative, because it does not appear in most hospitals. "If young doctors have no role models and hardly any points of contact with the topic, the probability is high that they will not offer the procedure later," says Alicia Baier at a meeting in Berlin.
One and a half years ago, the doctor co-founded the "Doctors For Choice Germany" network in order to counteract the increasing supply bottleneck. The association is also a platform for common socio-political demands. "Abortion does not earn you credit and you enter difficult legal territory. We are often labeled as activists, "said Baier. Sometimes she looks longingly at countries like Sweden, Great Britain or France. There, the operation is no longer an ideological taboo, but a medical matter.
Paragraph 218 makes doctors vulnerable. They are reported and insulted as child murderers; they find dismembered baby dolls on their doorstep and death threats in the mail. In many regions of Germany they have to have an extremely thick fur.
"If you change your mind, I'll tell you where you can get a nice stroller"
Friedrich Stapf, 75, doesn't care. He has been performing abortions for 40 years. For just as long, he vehemently defends himself against politicians, church people or representatives of his own guild who believe that abortion is filthy stuff that can only be done in this way, if at all: secretly and with a good deal of guilt for women.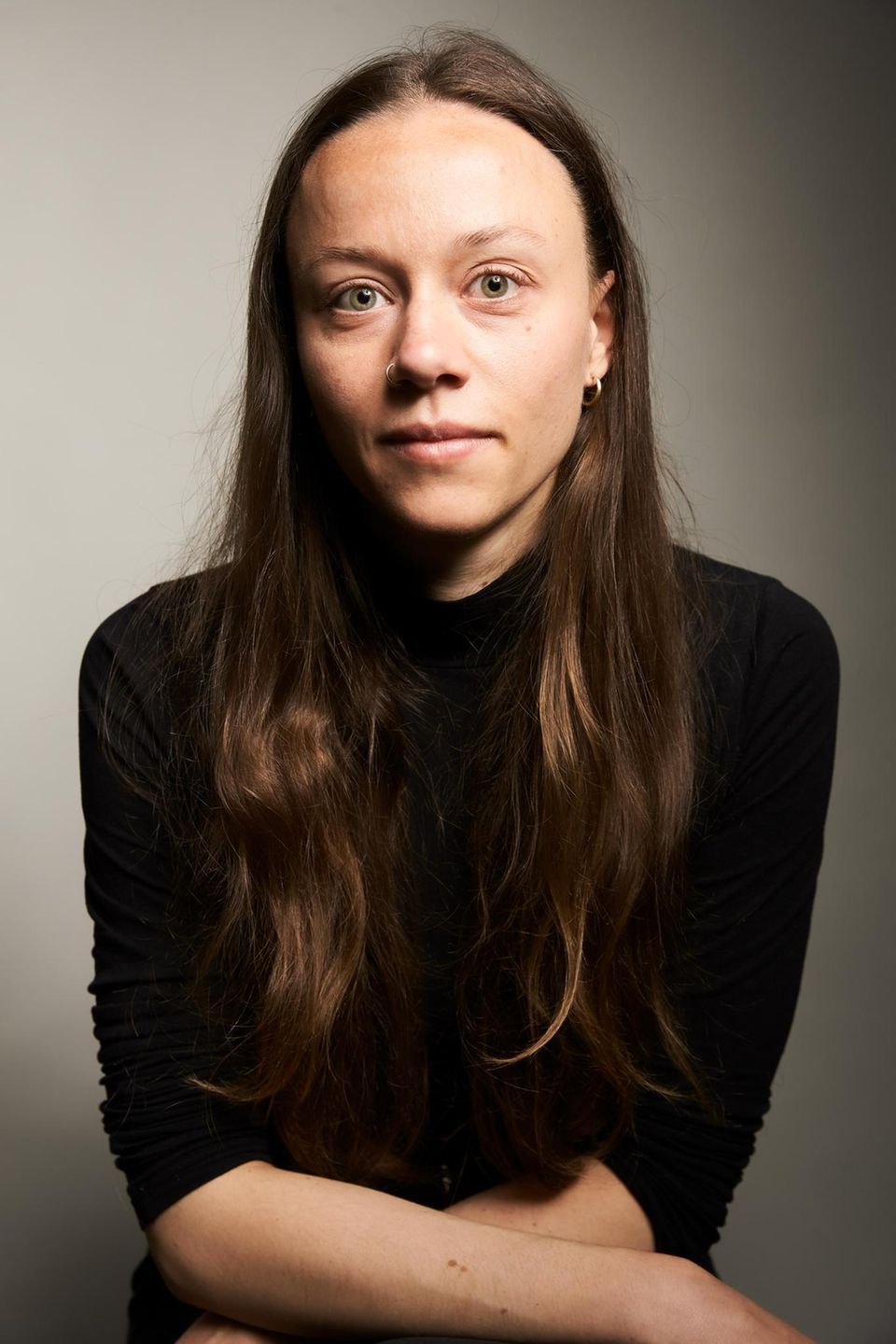 Stapf could have long since retired, but he cannot find a successor. That's why he continues to work three days a week. Almost a third of all abortions in Bavaria are carried out in his clinic on the outskirts of Munich; around 3.000 a year.
"Some patients come from far away and believe that they are entering limbo here," says Stapf. He is wearing a Hawaiian shirt with green leaves. When he notices during the preliminary talk how tense the woman sitting across from him is, he says to her: "There is a pile of fear over there in the corner. You can throw all your worries on it. "
He takes a ballpoint pen, draws a uterus on the piece of paper and explains step by step how the pregnancy tissue is suctioned off during the procedure. Then he hands the patient a tablet containing 200 milligrams of mifepristone; a hormone that induces a miscarriage and makes it easier and safer to abort it the following day. "If you change your mind, just give the tablet back to me," says Stapf. "Then you will get your money back and I'll tell you where you can get a nice stroller in Munich."
The operation takes place under general anesthesia and hardly takes a quarter of an hour. This Friday there are 13 women who have already had the procedure and are slowly coming to in the recovery room with shortbread biscuits and coffee. 13 stories, 13 choices. A 20 year old who has just started her studies. A 37 year old mother of four. A 30 year old starting a new job. A 28 year old who doesn't want children. All of them have an accompanying person, most of them their partner.
The more liberal the legislation, the fewer abortions
A lot gets mixed up in the emotionally charged "abortion debate". Let's start with the words: There are "anti-abortionists". You are fundamentally against abortion. Some of them for religious reasons - but others also out of pure misogyny. However, your opponents are not "abortion advocates" because of this. Nobody asks for "more terminations" or "fewer babies". It is about the right to independent family planning.
The number of abortions in Germany is comparatively low. For about five years it has remained constant at 100.000 abortions per year. The majority of women, around 60 percent, are mothers. Almost all of them, 96 percent, ended their pregnancy according to the consultation rule for personal reasons. Like childbirth, abortions are part of a woman's life. From all women, all over the world, always. There is no "pro" or "con". The only question is whether you want to criminalize women or not.
As a medical student, he experienced how women died after illegal abortions, says Friedrich Stapf. Some also drank soapy water, hoping to trigger an abortion. Since then he has been fighting for the legal and professional implementation of the operation: "If criminal liability were finally eliminated, it would not trigger an abortion boom in Germany either. Zero."
Studies for decades have shown that he is right: the more liberal the legislation and access to medical care, the fewer abortions. The clearest example from our point of view is Canada: 30 years ago all abortion rules were abolished there. A decision that was unique in the world at the time, which means that abortions are not treated differently than knee operations or other medical interventions. The woman goes to the doctor and discusses it with him. In theory, she is allowed to do this at any time. In fact, it does not happen that women suddenly change their minds in the eighth month. In Canada, too, 90 percent of all abortions are performed within the first twelve weeks. Even if all deadlines are omitted, there will be no late abortions, except in the case of a medical indication.
Of course, even liberal countries care about unborn life. The only question is how a state proceeds in order to fulfill its duty to protect: for or against women? From a scientific perspective, the answer is clear: bans do not prevent abandonment. They only increase the health risk. "Trust women" is not a feminist slogan, but a concept that has been proven to lead to better results.
Doctors were not allowed to provide information about abortions
"Everyone wants babies to be born, there is no discussion at all," says Kristina Hänel. "But you can't just ignore reality. I'm not a heart attack advocate either, just because I work for the rescue service. "You don't necessarily notice it, but the 64-year-old doctor from Giessen is also a criminal. Your offense: Violation of § 219a, "Advertising for the termination of pregnancy".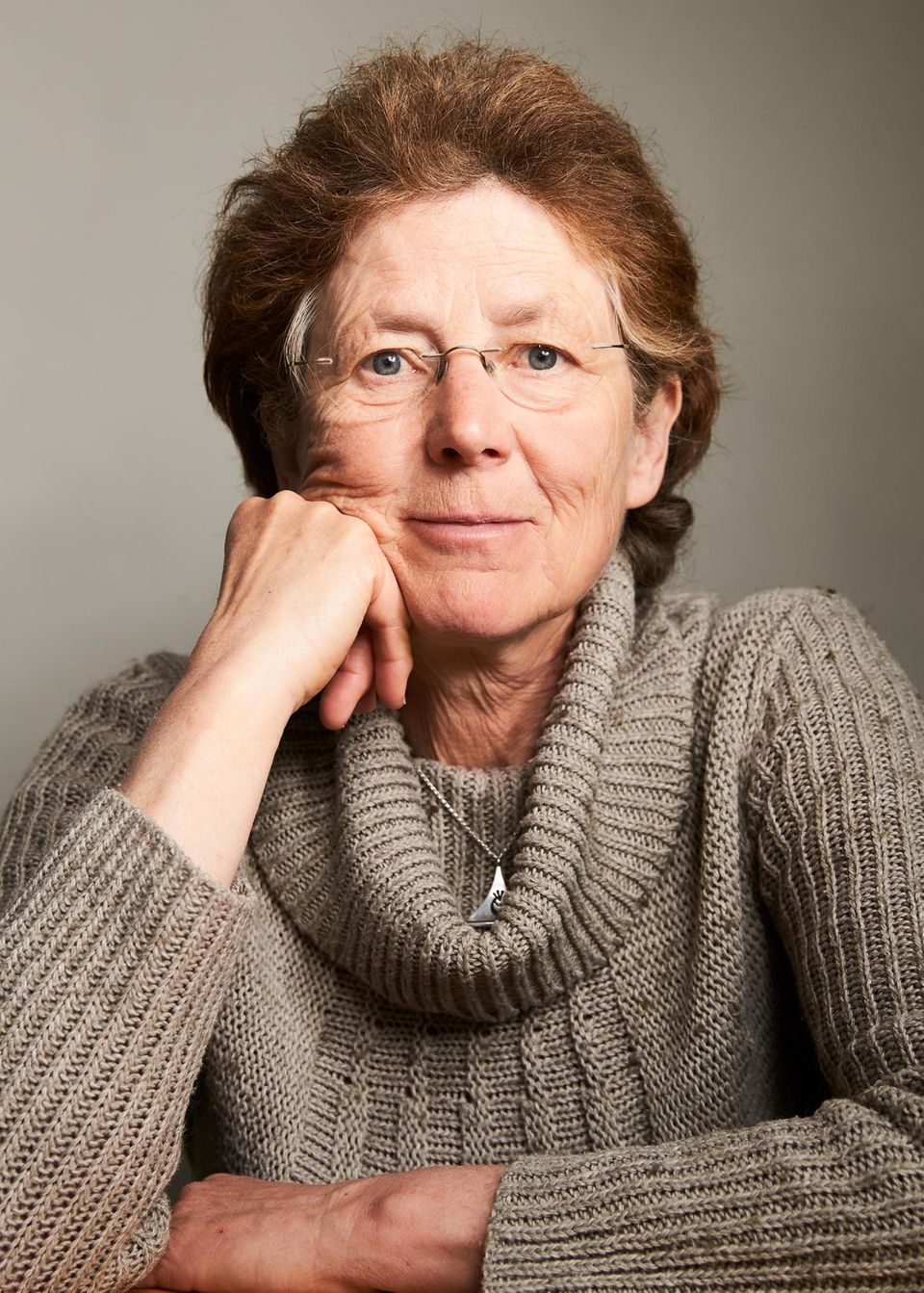 Kristina Hänel did not offer abortions at bargain prices. In any case, this type of advertising is forbidden for doctors in Germany. Abortions are one of the most common gynecological interventions - but until two years ago doctors were not allowed to inform them that they were performing any. Kristina Hänel did it anyway. On the homepage of your practice. She was reported and convicted several times.
After her case attracted international attention and even the "New York Times" sent reporters to take a closer look at this strange "German law", politicians quickly decided to reform in early 2019: doctors are now allowed to publicly name the procedure. But they are not allowed to provide information about details and methods. The sentence: "A drug-based, anesthetic-free abortion in a protected atmosphere is also one of our services" is illegal in Germany. The Berlin doctor Bettina Gaber was convicted of this formulation in June 2019. Gaber and Hänel have since filed constitutional complaints; there is no decision yet.
Kristina Hänel and her colleagues do not fight against the law because they love to argue - but because they have experienced for years that unwanted pregnant women often have to beg for help. "The women are being sent through a dangerous eye of a needle," said Hänel. "This unnecessarily postpones the procedure backwards."
Quite a few doctors call through and verbally abuse them
How well, badly and, above all, how quickly the prescribed procedure runs depends on many factors: Those who live in Hamburg or Berlin have few problems. In Passau, the city council has decided to prohibit abortions in the city clinic. In the country things are looking rather bad overall, regardless of whether they are Catholic or not. In the past ten years, the number of such clinics and practices has decreased by over 40 percent. This is also noticeable in the Netherlands: As in the past, women from Germany are going "to Holland" again.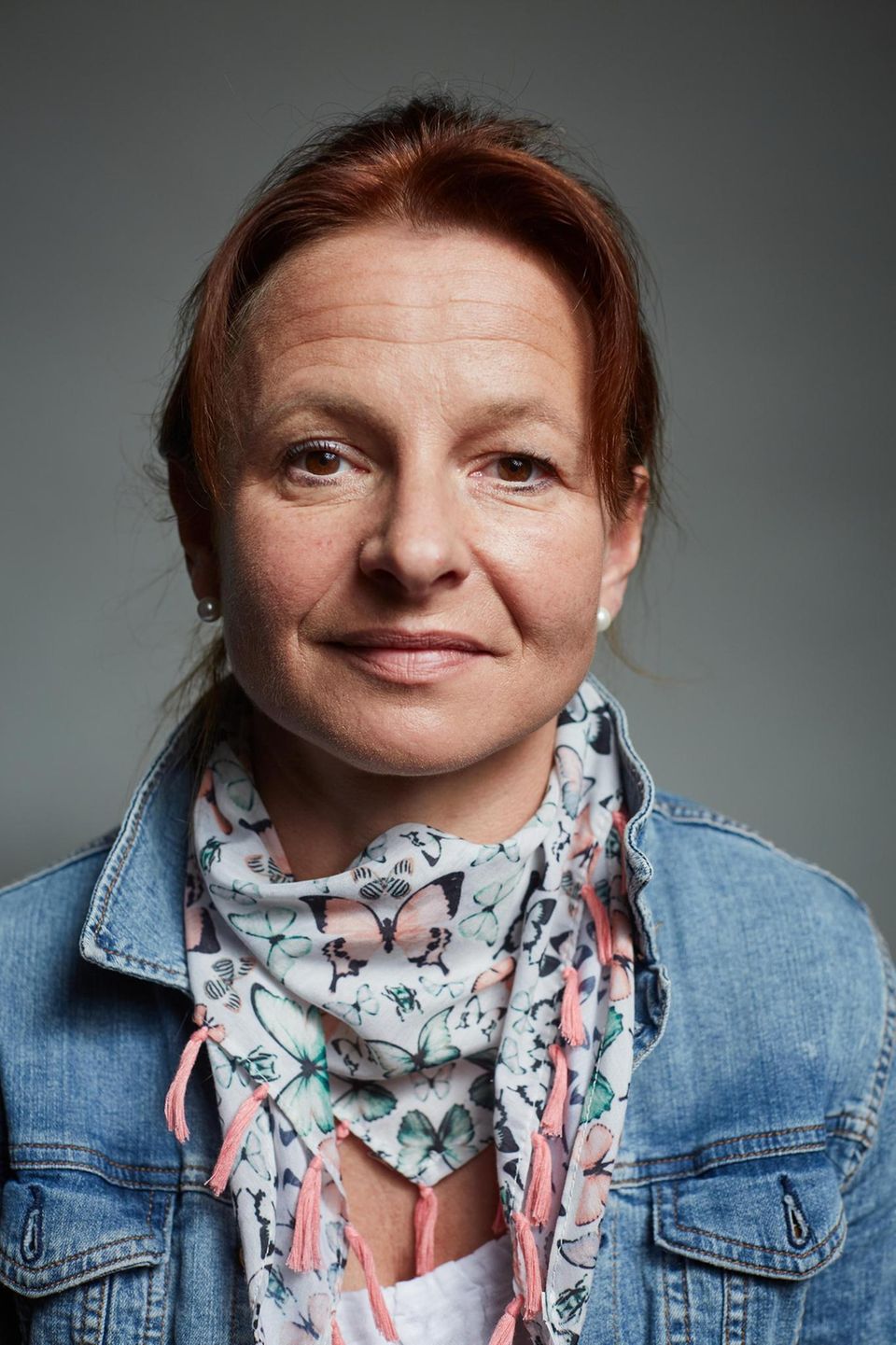 Since Kristina Hänel made her legal dispute public, more and more women have come to her who cannot make it elsewhere. She reports on patients who phoned ten doctors and had to be verbally abused. From a young woman who received incorrect information about the calculation of her pregnancy weeks through a dubious association on the Internet. From medical professionals who say: "Consultation certificate? I do not need it. Just give me 1.000 euros. "
It is not the doctors who stand in the way of protecting unborn life - but emergencies like these. The longer the journey, the more numerous the obstacles to be overcome, the lower the likelihood that women will really make their decisions freely and uninfluenced.
25 years ago, Germany came to the conclusion that the state is still best able to protect unborn life through criminal law. It has always been questionable whether this will succeed. Today the negative consequences of this regulation are obvious. In many areas, the right to self-determination has gained in importance in recent years - unless you are unintentionally pregnant. Paragraph 218 has always ignored the reality of life for women. Laws are also social agreements.
You can change it at any time.
* For fear of disadvantages, these women only show themselves anonymously.
Andrea Ritter and photographer Carolin Windel met great women. Thanks to you all! Collaboration: Amelie Graen, Claudia Minner, Leonie Scheuble, Isabel Stettin. You can find the unabridged minutes of the protagonists here.
Published in stern 23/2021